Royal Telephone Company offers several video services to fit the varying needs of our customers. With Digital TV, Skitter TV  and WatchTVEverywhere – you are sure to discover a service you'll enjoy!
Service
Price
Digital Basic: Includes one whole home DVR and one 140 box, one HDMI cable, caller number & name, and voicemail
$85.00/mo.
Broadcast Basic: Includes one 140 box, but no DVR. It does not include restart on-demand, caller name and number, voicemail, showtimes, weather or games.
$38.50/mo.
High Definition*
FREE!
Additional HD Set Top Box
$3.00/mo.
Additional HD DVR
$14.00/mo.
Live DVR**
$5.00/mo.
Installation fees
One service: $20
Two services: $15
Three services: FREE
$20.00/$15.00/FREE
Change or add premium when changing from Broadcast Basic to Digital Basic
$10.00
Additional HDMI Cable
$5.00
*Requires HD TV
**As a substitution for DVR included with Basic
Connection charges for our 3 services:
One service: $20.00
Two services: $15.00
Three Services: FREE
| Premium Channels | Price |
| --- | --- |
| STARZ | $10.00/mo. |
| Showtime | $15.00/mo. |
| HBO | $17.50/mo. |
| Cinemax | $14.50/mo. |
| Playboy | $12.95/mo. |
Skitter TV Pricing
Our Skitter TV uses the Internet to deliver a variety of popular channels at a very affordable price.
| Service | Price |
| --- | --- |
| Basic Channels | $29.99/mo. |
watchTVeverywhere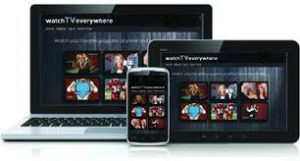 watchTVeverywhere streams some of your favorite channels and programming to your tablet, your smartphones, your laptop and other devices from anywhere you can receive an Internet signal: inside your house, at the office, hotel, airport, vacation home and everywhere. First time users need to contact our office.
307 Main St – PO Box 80 |    Royal, Iowa  51357 |  712-933-2615